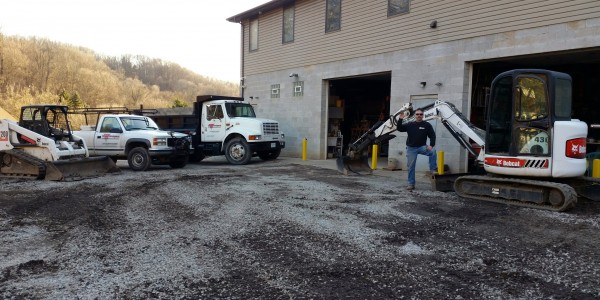 A Message From the Owner
As a young boy of six years old, I would watch and learn about construction from my father.  He was a master craftsman in many areas, and rebuilt the majority of my childhood home.  He not only instilled the joys of creating something new, but the values of working hard and taking care of your family.
My brother and I delivered newspapers for a few years before working at our uncle's gas-station in our teen years. Around the age of 17, I took on a laboring job at Glunt Construction building homes.  After finishing high school, I went to work for the Union Railroad, and even though the pay was good, the lack of creativity bored me.  I left a few years later wanting to work on building things.
That's when I went into the business as a roofer.  With the motivation and encouragement from my father, I took on different types of projects and strived for his level of perfectionism.  Things eventually grew into the beginning of Tri-State Development in 1986, over 30 years ago.
So you see, I have been in the business for my entire life. It's in my blood; a family trade if you will.  I love the challenge of creating something new and state-of-the-art as well as rebuilding a beautiful old structure and bring it back to life.
I am not a high-pressure salesman like many other construction workers.  I love to help people reach their dreams, if I can; but if I can't for the budget you have, I will try to direct you to where you need to go.
We survived so many years in the business because I believe in honesty, openness with my clients, and to give them a quality job that I am proud, of for a fair price.